MACON, Ga., Sept. 13, 2018 (SEND2PRESS NEWSWIRE) — LBA Ware™, a leading provider of automated compensation software and systems integration solutions for mortgage lenders, today announced that Arizona-based On Q Financial has selected CompenSafe to manage the numerous compensation plans created for its team of loan originators (LOs) nationwide.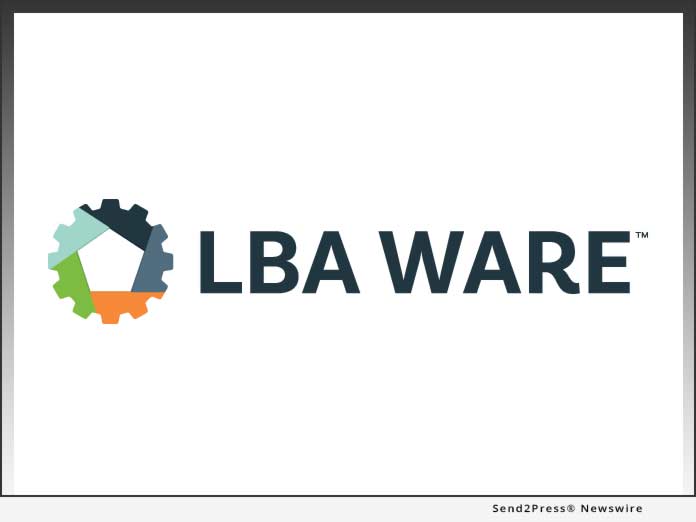 "We have approximately 200 mortgage consultants, and with all the slight nuances across multiple states and teams, even the slightest differentiation results in a unique set of calculations. That is insanely difficult to manage without some sort of automation," said Scott Frommert, CFO at On Q Financial. "LBA Ware tackled this complexity without problem or hesitation and was able to incorporate all the intricacies and nuances of our comp plans into CompenSafe. Any lender that's looking to scale and grow needs a tool like CompenSafe."
CompenSafe connects seamlessly with On Q Financial's loan origination system (LOS) to extract real-time loan pipeline data and automatically calculate compensation for On Q Financial's commission-based mortgage sales and production staff. This real-time tracking of LO commissions enables On Q Financial to reduce the time needed to reconcile the company's books each month, saving the independent mortgage lender dozens of hours each month and reducing the potential for commission calculation errors.
In addition, as a web-based platform, CompenSafe gives LOs and other commission-based staff the ability to see where they are trending from a commission standpoint at any given time. This provides mortgage sales and production staff with transparency into the commission calculation process, thus instilling greater confidence in the accuracy of those calculations.
"Our old process involved taking a screenshot of the spreadsheet we were using to track commissions and e-mailing it to staff for review and approval. In addition to the room for human error, it also required a lot of back-and-forth," Frommert said. "CompenSafe allows them to physically sign in, see their reports directly and drill into the data, which leverages technology to everyone's benefit. The experience for our staff is faster. It's obviously more accurate, and the report layout is much more professional and readable than a home-built spreadsheet report."
"Efficiency, accuracy and transparency should all be givens when it comes to LO compensation calculations, especially for a lender like On Q Financial that relies on its comp plan flexibility to attract and retain top talent. However, those goal are hard to achieve when using a manual solution like spreadsheets," said Lori Brewer, founder and CEO of LBA Ware. "With CompenSafe in place, those goals are all but guaranteed, enabling lenders like On Q Financial to re-direct internal resources to more pressing concerns, like managing expenses to reduce the overall cost-to-originate and driving sales staff performance to boost volume and profitability."
About On Q Financial:
On Q Financial's passion is to simplify the mortgage process to make the dream of home ownership a reality. The Dream is INCLUSIVE. There is nothing like the joy, comfort, and security that comes from owning a home and On Q takes great pride in knowing they helped over 10,000 families achieve the dream last year. As a top 50 mortgage lender with over 650 employees and 80 locations, On Q brings MORTGAGES SIMPLIFIED™ nationwide. With innovative technology, an inclusive platform, and cutting-edge services and products, On Q has all of the ingredients to make the home mortgage process simpler, faster, and stronger. For more information, visit https://onqfinancial.com.
On Q Financial, Inc., is an Equal Housing Lender (NMLS 5645).
About LBA Ware:
Founded in 2008, LBA Ware's mission is to inspire opportunity by delivering solutions that are essential to the way mortgage companies operate. We are a trusted partner and play a key role in our clients' success by enabling them to motivate, incentivize and better leverage the human potential within their organization. Our applications automate traditionally manual business processes for which an existing software solution does not exist, empowering lenders to create an integrated software environment that maximizes their productivity and operational efficiency. For more information about LBA Ware and their software solutions, visit https://lbaware.com.
*LOGO for Media: Send2Press.com/300dpi/18-0502s2p-lba-ware-300dpi.jpg
News Source: LBA Ware
To view the original post, visit: https://www.send2press.com/wire/on-q-financial-selects-lba-wares-compensafe-to-improve-accuracy-and-efficiency-of-mortgage-loan-originator-commission-calculations/.
This press release was issued by Send2Press® Newswire on behalf of the news source, who is solely responsible for its accuracy. www.send2press.com.