MACON, Ga., Oct. 25, 2018 (SEND2PRESS NEWSWIRE) — LBA Ware™, the leading provider of automated compensation software and systems integration solutions for mortgage lenders, today announced that company Founder and CEO Lori Brewer has been honored by National Mortgage Professional (NMP) magazine as one of Mortgage Banking's Most Powerful Women.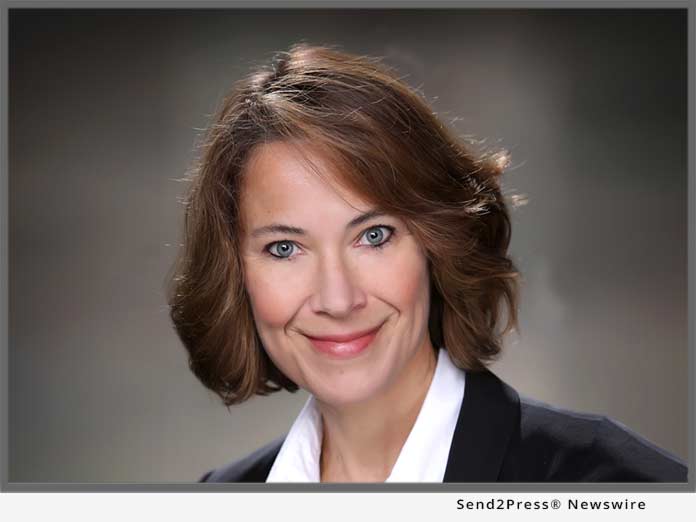 Brewer was recognized as an accomplished entrepreneur and technology leader who has dedicated her career to developing innovative business process optimization tools for mortgage lenders. Since founding LBA Ware in 2008, Brewer has led the development of more than 25 financial applications that have become essential to the way mortgage lenders operate, contain costs and improve productivity — including automated incentive compensation platform CompenSafe™ and mortgage systems integration middleware LOS Talker™.
A highly-sought-after resource on the topics of loan officer compensation and mortgage operations cost containment, Brewer is a frequent speaker at industry events. Recent engagements include the NEXT Mortgage Conference, The Mortgage Collaborative's Summer Conference, the Mortgage Bankers Association's 2018 Human Resources Symposium, HousingWire's inaugural engage.marketing conference and the MBA's Annual Convention & Expo.
"I'm honored to be named to National Mortgage Professional's inaugural list of Mortgage Banking's Most Powerful Women," said Brewer. "What makes my job so rewarding is being able to equip lenders with compensation and performance data that empowers the informed decisions necessary for success in a tightening market."
NMP's full list of Mortgage Banking's Most Powerful Women can be found in the magazine's October issue at https://www.nxtbook.com/nxtbooks/nmpmedia/nmp_201810/#/0.
About National Mortgage Professional:
National Mortgage Professional magazine has become "The Source for Top Originators" – that connects the mortgage professional community under various media formats. Our exceptional team of industry-seasoned monthly contributors combined with our knowledgeable editorial staff, all with meaningful expertise in their respectful disciplines, provide the most up-to-date news, insight and advice for today's mortgage professional. We are committed to ensuring that today's industry is equipped with the most comprehensive understanding of mortgage news available through our many resources, including, but not limited to, articles in the print edition of National Mortgage Professional magazine and 38 state-specific e-editions, the NMP Daily and NMP Ticker email newsletters, the exclusive daily news stories and postings on our website (https://nationalmortgageprofessional.com), and our regular series of original Webinars, along with a number of additional resources in the works.
About LBA Ware:
Founded in 2008, LBA Ware's mission is to inspire opportunity by delivering solutions that are essential to the way mortgage companies operate. We are a trusted partner and play a key role in our clients' success by enabling them to motivate, incentivize and better leverage the human potential within their organization. Our applications automate traditionally manual business processes for which an existing software solution does not exist, empowering lenders to create an integrated software environment that maximizes their productivity and operational efficiency.
For more information about LBA Ware and our software solutions, visit https://lbaware.com.
Twitter: @LBAWare @NatlMortgagePro #mortgagebanking
VIDEO (YouTube): https://youtu.be/p9dNt-UR-3k
News Source: LBA Ware
To view the original post, visit: https://www.send2press.com/wire/lori-brewer-of-lba-ware-honored-as-one-of-mortgage-bankings-most-powerful-women/.
This press release was issued by Send2Press® Newswire on behalf of the news source, who is solely responsible for its accuracy. www.send2press.com.